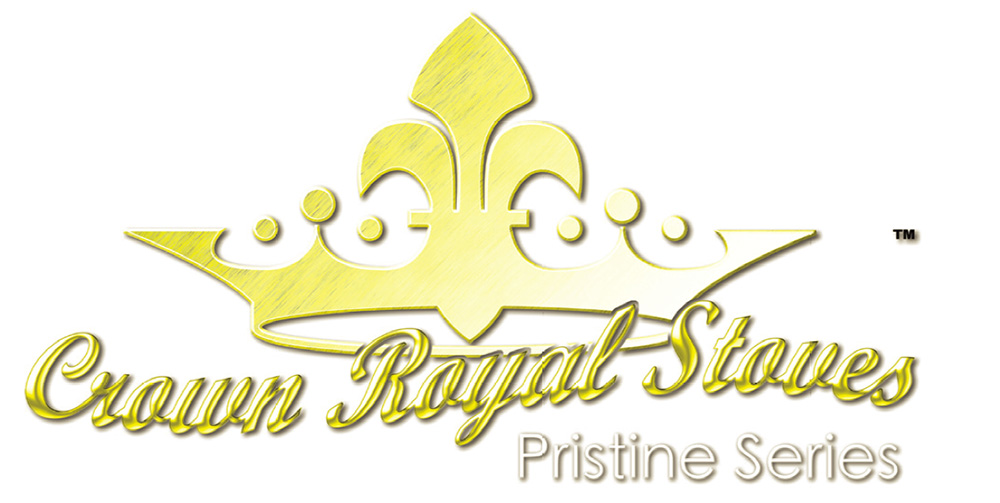 About The Crown Royal Series • Features • Photo Gallery • Resources
About
Greentech Manufacturing started in the early 1990's as a family business in International Falls, Minnesota- the "Icebox of the Nation", where temperatures are below 32 degrees fahrenheit for over 100 days a years. Coming from one of the coldest parts of the lower 48, Greentech has always known a thing or two about heating, and after becoming unhappy merely distributing wood furnaces, they began manufacturing their own. Operating on the principle that an outdoor furnace is an investment and not just a purchase, Greentech is committed to making the best, longest lasting furnace on the market.
The Crown Royal Pristine Series of wood furnaces is the creation of Greentech Manufacturing. They are a non-pressurized system designed to be located near your firewood storage, and are normally filled once or twice a day. They are constructed of 10 gauge 409 AL titanium enhanced stainless steel, with a round design for the firebox and outer drum allowing for the best possible corrosion resistance and heat transfer. Combustion air is introduced under the grates for a much hotter and cleaner burn; not only that, but air is also introduced via the top of the inside firebox to help burn gases inside the stove. The Crown Royal provides hot water for hot air duct systems, water baseboards, radiant floor heat, unit heaters, hot tubs, pools, greenhouses, and other hydronic systems.
This series of wood furnaces are also EPA Phase 2 Qualified. Crown Royal has developed and offers EPA qualified units that fall far below the EPA requirements for smoke emission standards, with the current 7400E and the 7300E that is waiting for formal approval. These units are a great option for anyone living in areas with heavy emission restrictions.

Features
High Grade 409 Stainless Steel
Class A Stainless Steel Chimney
Ceramic Secondary Combustion Area
Large Firebox Door
Large Access Cleaning Doors
High Quality EBM Fan
409 Stainless Steel Firebox & Water Jacket – Developed and designed to withstand high temperatures up to 1400°F
Digital Control Panel – Illuminated digital controls are simple, effective and easy to read.
Firebrick Refractory – Durable, custom design to withstand and store heat used in re-igniting wood and gasses quickly to achieve low thermal conductivity for greater energy efficiency.
Easy Maintenance – Insulated front and rear heat transfer doors provide you with easy access to heat transfer tubes to perform general cleaning.
Insulated Rear Access Door – Large rear access will ensure easy installation of necessary pumps and includes two separate feed and supply lines for multiple building hookups.
Easy to read water level indicator will keep you informed when additional water must be added to the system.
EPA Hang Tag – Our Pristine models are US EPA Phase 2 Hydronic Heater Program qualified.
Photo Gallery
Resources
Interested in a Crown Royal Series wood furnace? Check out the following for more information!
Crown Royal Pristine EPA Phase II Outdoor Wood Furnace
Crown Royal Series Brochure – An informative brochure about the Crown Royal Series. (to download, right click and select "Save As…")
Greentech & Crown Royal Series Brochure – An informative brochure from Greentech Manufacturing Inc. (to download, right click and select "Save As…")
Crown Royal Series Owner's Manual – The owner's manual for the Crown Royal Series of wood furnaces. (to download, right click and select "Save As…")